hot spots in not spots - get connected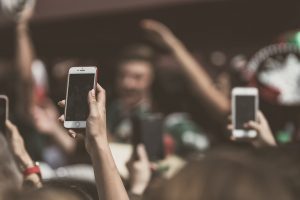 Some days Redraw are bring internet services to clients like the BBC for Springwatch who sometimes need strong connections in awkward places. Other days we are bringing our services to clients like the production team of a James Bond film or large events such as  Fashion Week.
Festival revelers are not always aware that the queues  are shorter due to contact-less payments or entry point ticket scanning. Redraw are the internet behind festivals such as  Glastonbury, Knebworth, Wireless, Bestival, Secret Garden and Greenbelt. 
Funny how festival goers are tolerant of mud, rain  and go without  washing and have lack of comfortable sleep, but if they have a poor internet connection and no access to social media then the frustration is tangible. Besides, what better way is there for an event to create instant publicity than to WiFi enable their customers so they can tell the world how amazing the gig is.
There is no question the way that many of us consume live entertainment has changed a lot over the years, since the arrival of the smart phone. Get in touch with us to see how we can get your event connected.